Environmental Sustainability Certification
Environmental Sustainability Certification
Environmental Sustainability Certification  
The Sustainable Development Goals (SDGs) – 2030 Agenda for Sustainable Development (2030 Agenda) was established by world leaders at the UN Sustainable Development Summit in September 2015 which have five principles: people, plant, prosperity, peace and partnership.
Singapore supports the 2030 Agenda by launching the Singapore Green Plan 2030 which seeks to spur a whole-of-nation movement, and advance Singapore's national agenda on sustainable development.
The Singapore Green Plan 2030 have five key pillars: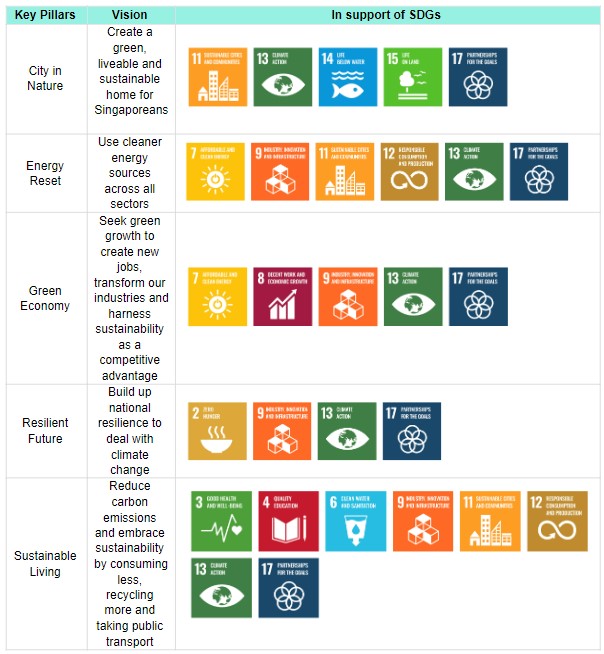 Therefore, to contribute to Singapore's Green Plan 2023 and demonstrate support for SDGs, companies are encouraged to adopt environmentally sustainable standards certification. 
Discover our Environmental Sustainability Certifications